Bharati Vidyapeeth's New Law College, Kolhapur, India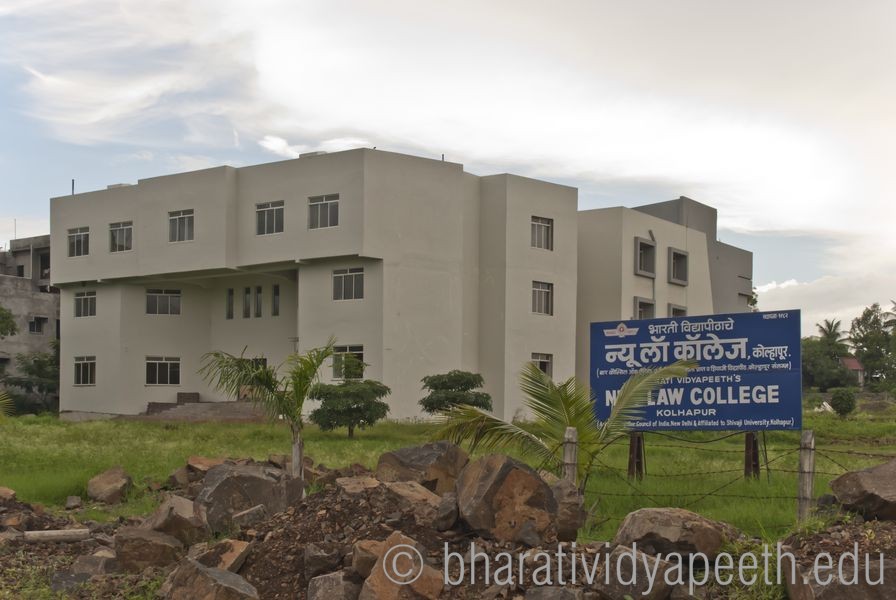 With clearly defined objective of seeking 'Transformation through dynamic education' the founder Dr. Patangrao Kadam being enlighten with this objective has established this college with a view to provide quality education on 17th July 1982. Since its establishment this college is recognized as one of the excellent & quality conscious colleges imparting Legal education within the area of operation of Shivaji University, Kolhapur. The College is sincerely thriving hard for overall personality development of its student by providing him excellent infrastructure, quality education, opportunity to prosper and develop & to make them competent Lawyers & experts in different fields of Law.

Despite classroom teaching the major focus of this college is on imparting practical education. This done through regular organizing of moot courts, Legal Aid Camps, Law Lectures series inviting distinguished luminaries from Legal field, Court visits & Lawyer's Chamber visits, initiating students to express & share their opinion & ideas on various current issues through Wall paper called 'Lawyers pen'.

Bharati vidyapeeth's New Law College, Kolhapur is run by India's one of the prominent education institutes Bharati Vidyapeeth, Pune. This college is affiliated to Shivaji University, Kolhapur.

Since its establishment the college has been visited & appreciated by various luminaries of the legal field, members of the Judiciary & District Bar, State Bar Council & Bar Council of India on number of occasions and have appreciated progress & creativity of the college.